Oscar-winning director opens £35m digital arts school Prolific North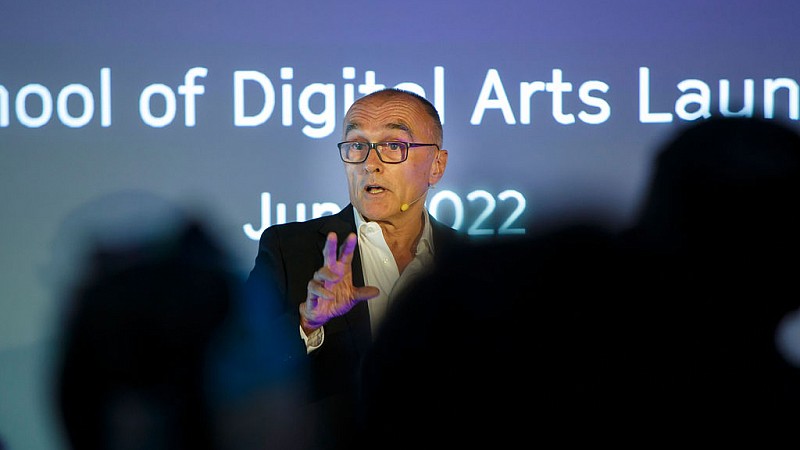 Oscar-winning director Danny Boyle has opened the School of Digital Arts (SODA), a new £35million facility at Manchester Metropolitan University for students in the digital and tech creative sectors.
SODA provides a unique teaching and research environment that supports Manchester's ambition to be a key driver of the UK's digital economy.
It was produced in partnership with the Greater Manchester Combined Authority (GMCA) and the Greater Manchester Local Enterprise Partnership (GM LEP).
Although SODA welcomed its first students in September, Monday was the first opportunity for business leaders, policy makers and creative practitioners to view the new building and participate in demonstrations and interactive installations that showcased the work at this day.
It brings together disciplines such as animation, UX design, photography, sound design, games and AI, meeting the urgent and growing demand for skilled workers in the region's creative and digital industries.
Boyle, who co-chairs his industry advisory group with award-winning producer Nicola Shindler, said: "Every city in the world will have one. There needs to be a place where digital storytellers can come together and share their skills and needs. of acquaintances with each other. And it's in Manchester, which of course is the city to which I owe everything, and it's also a place that produces brilliant and independent minds.
Andy Burnham, Mayor of Greater Manchester, added: "We are committed to being a digital city-region that puts people at the heart of our plans as we work towards our ambitions to be recognized as a premier digital city-region. plan in the world – SODA will be an integral part of achieving this goal. »