Computational Arts and Humanities Program Flourishes at Manhattan College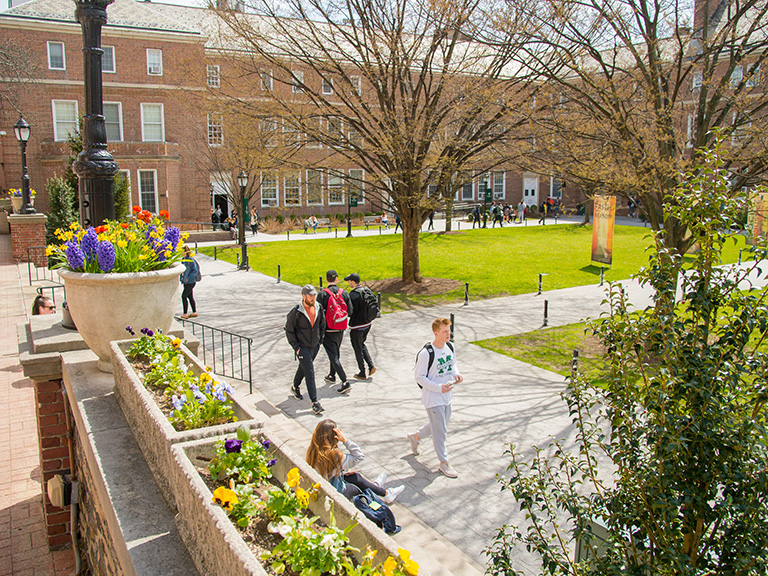 During the 2021-22 academic year, the Digital Ethnic Futures Consortium (DEFCon), with funding from the Mellon Foundation, awarded 30 teaching grants to support the development of courses at the intersections of ethnic studies and digital humanities.
Maeve Adams, Ph.D., director of the Digital Arts and Humanities (DAsH) program and associate professor of English at Manhattan College, and Adam Arenson, Ph.D., professor of history, serve as mentors to Dellyssa Edinboro, Ph. .D., and Christina I. Acosta, MA, two DEFCON Teaching Fellows.
Manhattan College's Digital Arts and Humanities (DAsH) program has grown since it officially became a minor at the start of the 2019-2020 academic year. The choice of the national consortium of Adams and Arenson as mentors reflects the success of the Manhattan College program.
"We now run an average of 50 to 60 classes per semester that count towards the DAsH minor," Adams said. "This curricular growth was not automatic, but rather the product of ongoing and focused collaboration. We've recruited faculty from every school in the college to transform lessons, blending digital and humanistic approaches with other traditional disciplinary methods that will serve our students on campus and long after.
Adams also cited the support of the provost's office as instrumental in enabling DAsH to host a faculty development seminar that aided this curricular innovation. In less than three years, more than 25 students have already obtained or declared a DAsH minor.
Externally, the creation of the DAsH program attracted the attention of the NYC Media Lab (https://www.nycmedialab.org/), with which Adams and then-provost William Clyde negotiated a partnership agreement, making Manhattan College the first liberal arts college to join their list of esteemed academic partners, including New York University, the Columbia University, The New School, CUNY, School of Visual Arts and Pratt Institute.
NYC Media Lab's RLab focuses on augmented and virtual reality technologies. It also named Adams to its board, opening up new opportunities for students and faculty to collaborate on research and entrepreneurial projects.