Bedsure releases short and sweet videos to celebrate Valentine's Day in 2022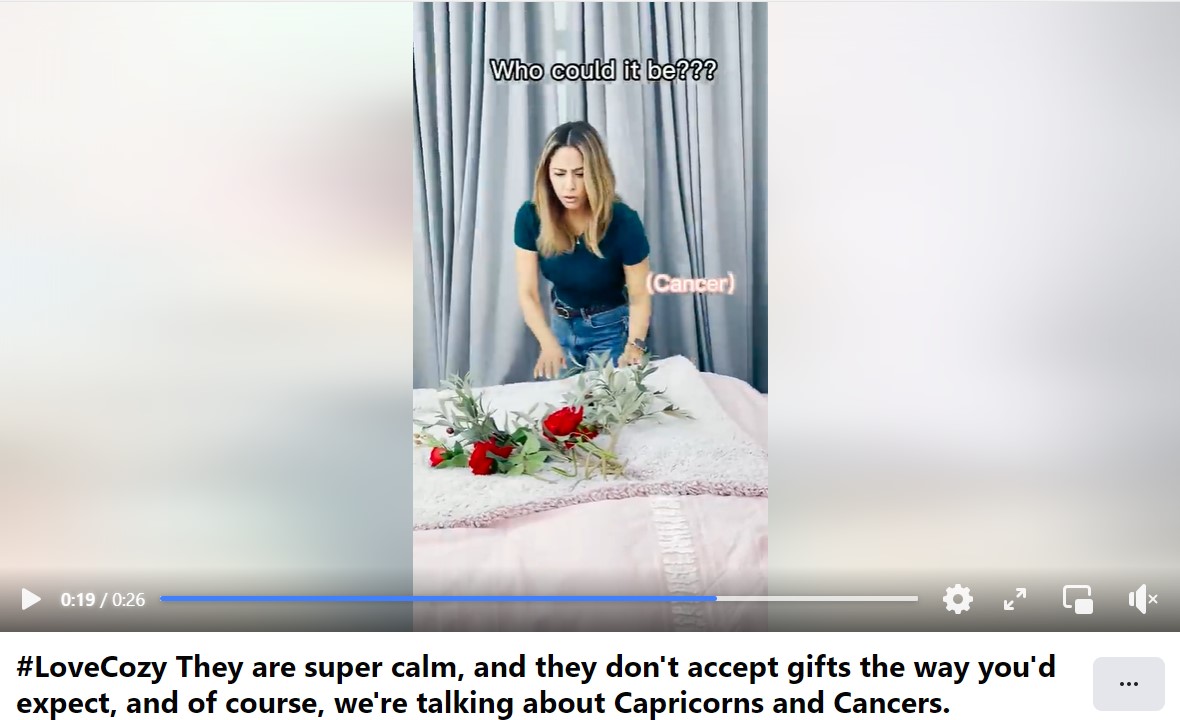 Global home textiles company Bedsure is releasing fun and engaging star sign videos for UK and US customers in time for Valentine's Day 2022.
2022 marks the first time Bedsure has created Valentine's Day videos for its customers.
Inspired by the comfort of relationships, Bedsure's Valentine's Day video stories give customers a taste of different personalities through Star Signs.
Produced by the Bedsure brand team, the approximately 30-second videos tell different stories about how different star signs spend their Valentine's Day.
The videos feature young and engaging actors, Cindy Martelo and Lewis Graham. The characters are easily identifiable and belong to the age group of many Bedsure customers.
The brand team recognized that different people have different personalities and different ways of showing their love and feeling good at home.
So far, three videos have been released. The star signs – and their original personalities – Leo, Taurus, Libra, Aries, Capricorn and Cancer have been embodied in digital storytelling.
In the videos, the Valentine's Day characters discover the joys, sorrows, and desires people have during the popular romantic holiday.
In the Aries Star Sign segment, for example, a couple wonders what to do on February 14. Eventually, they snuggle up excitedly in bed to watch their favorite movie – snug in their Bedsure hooded blankets and cozy under their two-tone Sherpa fleece bedding set and ruffle duvet set.
The #lovecozy hashtag is used on Facebook and Tiktok platforms to connect with customers and fans.
Followers and supporters can use the hashtag on social media to connect with the campaign and highlight warm moments of love.
Responses from Bedsure fans have been positive. One person said this about the Cancer Star Sign video segment:
So true I'm a cancer

– Amber
The February 11 video had this response:
#lovecozy! I spend Valentine's Day with my darling of almost 13 years!

– Daisy
Fans can interact with Valentine's Day video content by liking, commenting and sharing on TikTok and Facebook.
Two other videos will be released on Facebook and TikTok between Friday February 11 and Sunday February 13.
To stay in touch and see new videos, click here to follow Bedsure on Facebook and here to follow them on TikTok.